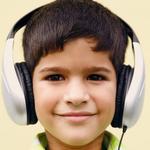 AIT At Home is an affordable and convenient educational intervention that is Certified Practitioner supervised.
AIT At Home is now available in the USA, Canada, Australia, New Zealand, the United Kingdom, Europe and many other countries!
AIT requires 10 hours of sound therapy, with 20 sessions of 30 minutes each, done 2 times daily over 10 consecutive days.
Berard AIT will efficiently help to correct hyperacute hearing and other auditory challenges using this proven protocol.
AIT has been used successfully on children and adults who are challenged with many different types of diagnoses for over 60 years.
AIT is shown to be a a remarkable and life changing educational intervention for many families.
There are more than 60+ years of clinical research and 28+ scientific studies.
Read Our Disclaimer.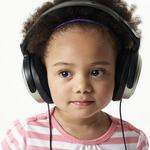 Auditory Integration Training - AIT At Home
New Hope and Help for Children, Teens & Adults!
✔ Life changing results!
✔ Affordable, with interest free monthly payment plans available.
✔ Convenience of completing all AIT sessions from home!
✔ No travel time or expenses to a Practitioner's office is required.
✔ 20 AIT sessions are completed over 10 or 12 consecutive days.
✔ AIT sessions are 30 minutes each, done 2 times per day from home.
✔ Clinical studies prove effective results over 50+ years!
✔ No equipment purchase needed, you borrow ours.
Contact us now and get started with a FREE online checklist!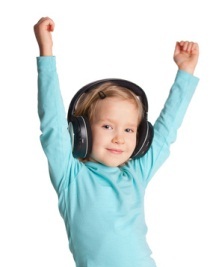 "Do it....AIT works!"
"AIT is a powerful intervention for autism."
"A painless, rapid fix for hyperacute hearing."
"Hyperactivity has disappeared, now he can focus."
"Our results were remarkable in 10 days!"
"AIT delivered life changing results for our child!"
IMPROVE...

Attentiveness

Calmness

Comprehension

Behavior

Focus

Listening

Self Regulation

INCREASE...

Academics

Classroom skills

Handwriting

Memory

Reading

Social Interactions

Speech

REDUCE..

Aggression

Anxiety

Head Banging

Hyperactivity

Hyper Hearing

Melt Downs

Sensory Overload
What Is AIT And How It Works in 10 Days
AIT At Home is now provided worldwide. No travel for services!
We supervise AIT by email and practitioner support.
(11:00 minutes)
Read about the types of Diagnoses helped with AIT!
Practitioner Supervised AIT At Home Services

We offer affordable and convenient supervised AIT At Home services to families worldwide! We provide AIT to children, teens and adults with many types of issues including ADHD, Autism, Auditory Processing Disorder, learning disabilities and many other diagnosis. No equipment purchase necessary.

Help For All Ages - Children, Teens and Adults

The minimum recommended age for Berard AIT for children is 3 years of age. There is no maximum age. Adults, children and teenagers of all ages and with various different types of diagnoses will benefit from AIT.

10 Hours of Listening Therapy in 20 Sessions

Participants listen through headphones to modulated music for a total of 10 hours, 20 sessions. Each session is 30 minutes done twice daily. AIT therapy requires listening 10 hours over 10 consecutive days. We follow the Berard AIT protocol to ensure lasting, effective results.

Educational Intervention That Delivers Results

AIT was developed by Dr. Guy Berard over 60 years ago. AIT is a safe, effective sound therapy. It is an educational intervention that efficiently retrains a disorganized auditory system and improves hearing distortions and sound sensitivity.

Safe, Proven Effective Scientific Protocol

AIT is based on a scientific protocol and has over 30+ years of scientific research, including 28+ clinical studies. The decibel levels used during AIT therapy are always kept at a safe level to improve auditory processing and protect hearing.

Clinically Effective For Autism And Other Diagnoses

AIT is proven effective with treating autism. AIT works works for children and adults. AIT helps those with ADHD, APD, Autism, Depression, Dyslexia, SPD, Speech Delay and other learning disabilities. AIT also helps those with brain injury, depression, focus, head trauma, hyperacute hearing and vaccine injury.