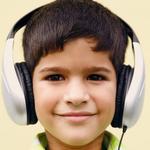 AIT At Home is an affordable and very convenient educational intervention that is practitioner supervised.
AIT At Home is now available in the USA, Canada, Australia, New Zealand, the United Kingdom, Europe and many other countries!
AIT requires 10 hours of sound therapy, with 20 sessions of 30 minutes each, done 2 times daily over 10 consecutive days.
Berard AIT will efficiently correct hyperacute hearing and other auditory challenges using this proven protocol.
AIT has been used successfully on children and adults who are challenged with many different types of diagnoses.
AIT has been demonstrated to be a highly effective as a remarkable and life changing educational intervention.
There are more than 60+ years of clinical research and 28+ scientific studies.
Read Our Disclaimer.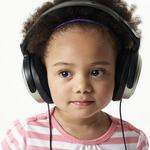 Kari J. Kindem, Director and Founder of the AIT Institute
Certified AIT Practitioner, CFHom, CHP, CEASE,
Classical Homeopath, HTMA Practitioner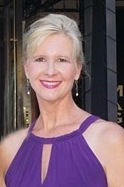 Contact Kari J. Kindem, Director/Founder of the AIT Institute, Certified AIT Practitioner

Complete On-line AIT Checklist


Director and Founder of the AIT Institute:

Based in San Jose, CA, USA and serving as the AIT Institute's Director since 2004.

Fees For Supervised At Home AIT: Supervised At Home AIT sessions are available with this AIT Practitioner using the newest AIT system.

AIT consists the 20 half hour sessions (10 hours) done 2 times daily for 30 minutes each session, over 10 or 12 consecutive days. Affordable monthly payments for supervised At Home AIT are available for families in financial need. Contact us for prices.

ABOUT KARI J. KINDEM, AIT Practitioner, CFHom, CHP, CEASE, Classical Homeopath, HTMA Practitioner

Kari Says This About The Power Of

AIT

"AIT results are an incredible inspiration to witness! AIT is an intervention that I have personally used with eight (8) of my own loved ones, all with success.

In the short time AIT takes - just 10 days with 20 sessions - AIT produced remarkable shifts in function and behavior. It is a foundational intervention that has helped many children and adults who have completed AIT sessions through the AIT Institute. They have benefitted in remarkable ways. Children have been blessed with encouraging gains, often seen within days or weeks completing of their AIT sessions. Most children and adults experience increasing improvements in the following months that follow.

AIT is the fastest, most effective and most clinically studied auditory intervention that offers permanent gains."
Kari J. Kindem, Director/Founder and certified AIT Practitioner has many years beginning of treating and helping to recover over 500+ clients with autism and other special needs including diagnoses of ADD / ADHD, Auditory Processing Disorder, Autism (ASD), PANDAS / PANS, Sensory Processing Disorder, Speech Delays and vaccine injury. She treats children of all ages and adults in her practice.

Kari is also a CFHom, CHP, CEASE Practitioner and Classical Homeopath who is trained in many areas related to autism recovery in addition to being a certified AIT Practitioner.
Kari is also a specialist in women's health and autism recovery as well as vaccine injury recovery in her homeopathic practice in since 2008.

Read more about her homeopathic practice and testimonials at her Homeopathy For Women website.
PROFESSIONAL ASSOCIATIONS
What A

20 Year AIT Practitioner Says
About Kari J. Kindem and the AIT Institute

"Thank you for all you have done to increase awareness of and promote AIT all over the world. You are amazing! Because of your hard work, dedication and generosity, valuable information about AIT and practitioners is available everywhere. We are indebted to you. Without your website, we would work in our corners of the world quietly, without spreading the word of how AIT changes lives.

The small drop in the pond each of us creates has a huge ripple effect because of your efforts. The brilliance of the AIT practitioners from all over the world was matched by their passion to help as many people as possible while we are here. You have made AIT visible on the web. Your efforts have made it possible for so many people to benefit from AIT and practitioners to treat clients who never would have found them without your website."
PROFESSIONAL EXPERIENCE WITH AUDITORY INTEGRATION TRAINING
Kari has been involved in the field of Auditory Integration Training since 2004 and is the Director and Founder of the AIT Institute.

Kari has a passion for AIT and helping adults, children and families with special needs.

Several of her close family members have participated in and greatly benefited from AIT services.

She has personally directed and managed all facets of the AIT Institute's development and growth of this international project since that time.

She is a Certified AIT Practitioner ion the newest AIT system.

Kari also founded the international Auditory Integration Training Professional Resource Organization (AIT-PRO) in 2005 and serves as its Moderator on an ongoing basis. She has recruited and brought together over 185+ current AIT Practitioners around the globe into an on-line Professional Forum. AIT-PRO's goal is to foster AIT's professional growth and support AIT practitioners, share research and successes within the field of AIT worldwide.

The AIT Institute continues to provide many helpful free on-line resources through this website with information about AIT to parents and AIT professionals worldwide.
PROFESSIONAL CERTIFICATIONS
Certified AIT Practitioner, using the newest AIT system for

convenient, supervised AIT At Home Services.

CHP - Certified Homeoprophylaxis Practitioner (CHP): Certified for providing homeopathic immunization to prevention all types of infectious disease, taught by Dr. Isaac Golden, world expert in homeopathic immunizations, Australia.

CEASE Certification Training:

Trained and certified in the CEASE method for autism and vaccine injury reversal, taught by the Kim Kalina, CCH, CEASE Organization.

Clinical Casework in Homeopathy: completion of many hours of intensive and ongoing clinical training through various homeopathic educational institutions.

CFHom - Certified Foundations in Homeopathy: graduate from a 4 year professional program (500 hours) at Caduceus Institute of Classical Homeopathy, Santa Cruz, CA.

HTMA Practitioner: Trained in hair tissue mineral analysis (HTMA) and nutrient therapies using nutrients and homeopathy for rebalancing.
POST GRADUATE STUDY IN HOMEOPATHY
Organotherapy, Drainage and Detoxification: Advanced post graduate course taught by Dr. Joe Rozencwajg, NMD, expert in detoxification and gemmotherapy, Australia.

Treating Vaccine Damage Professional Course: Advanced post graduate course taught by Dr. Isaac Golden, world expert in homeopathic immunizations and vaccine injury treatment, Australia.

Anatomy and Physiology Courses: Extensive ongoing study, taught by Dr. Will Taylor, Academy For Homeopathic Studies, Portland, OR.

Homeopathic Treatment of Autism Course: Effective autism treatment course taught by staff at the American Medical College of Homeopathy, Phoenix, AZ.

Nutrient Therapies: extensive ongoing study of the nutrient therapies for metabolic disturbances and neurological diseases ADHD, Alzheimer's, Autism, depression, copper toxicity, mercury toxicity, methylation status, PANDAS, pyroluria incorporating the clinical methods used by Dr. William Walsh, author of "Nutrient Power" and The Walsh Protocols.

MTHFR Genetic Mutations and SNP's: Ongoing extensive study and seminars related to the health and MTHFR and other SNP's including the work of Dr. Benjamin Lynch at www.MTHFR.net.

Banerji Protocols

: ongoing study of the Banerji method of therapeutic homeopathic prescribing, including treatment of Alzheimer's, brain tumors, cancers, hypothyroidism plus many other acute and chronic pathologies.

Homeopathic Theory and Materia Medica Lectures:

Online lectures taught by Dr. George Vithoulkas, International Institute of Classical Homeopathy, Greece.

Post-Graduate Courses: Bowel Nosode Prescribing, Case Management, Dose and Potency Course: Taught by Dr. Will Taylor, Whole Health Now Professional Continuing Education Seminars.

Organ Therapeutics and Sycotic Miasm

: Organ therapeutics and miasm course taught by Karen Allen, CCH, Continuing Education Seminars.

Homeopathic Facial Analysis (HFA): Clinicals and professional training in HFA taught by Dr. Grant Bentley, Victorian College of Classical Homeopathy, Australia.

Natural Fertility Program: Training and personal mentoring in natural fertility with homeopathy taught by Liz Lalor, CH, Australia. world expert in natural fertility .

Ongoing professional seminars, courses and study since 2005: Emphasis in acute care, Bach Flower Remedies; bowel nosodes, cell salts; chronic care; case analysis; case management; gemmotherapy; homeopathic remedies, Homeopathic Facial Analysis (HFA); isopathic nosodes, natural fertility methods; nosodes, sarcodes and organ therapeutics.
PROFESSIONAL EXPERIENCE IN HOMEOPATHY
Kari has been studying Classical Homeopathy since 2004 with a strong emphasis on health issues for women, children and autism and autoimmune diseases. This area has been her focus as in on-going post graduate study.

She has continuous practice success Kari with over 18,000+ acute and chronic homeopathic prescriptions for hundreds of clients and their families all across the USA, Canada and internationally. She has worked with over 500+ cases in her practice. She has a wealth of clinical homeopathic medicine knowledge in a wide variety of diagnoses and issues. Because of her experience, her practice has a high success rate in complex cases.

She is trained in the gentle advanced water dosing methods of the 5th and 6th Organon and has used this method for many years.

Kari is a practicing Christian in her faith journey. She was raised by loving parents in a Christian home and is the middle of 8 children.

She is happily married since 1995 to her devoted husband who supports her practice administratively and is the proud mother of two amazing, healthy teenagers who have benefited from homeopathic care since they were young children.

Kari fully embraces a homeopathic lifestyle! In addition to treating many clients professionally across the USA, Kari has treated nearly all the members of her extended 32+ member family, including those ranging in age from newborn to adults 85+.
EDUCATION
Bachelor of Arts (B.A.), International Relations. Pacific Lutheran University, Tacoma, WA
. Graduated 1981 with honors (magna cum laude).

WEBSITES AND PROJECTS FOUNDED BY KARI J. KINDEM
AIT Institute: Berard Auditory Integration Training resources to parents and AIT professionals worldwide. AIT-PRO is an international resource and support network for professionally trained Berard AIT Practitioners worldwide. Our comprehensive on-line AIT Checklist helps to quickly determine candidacy for this intervention.: Online comprehensive survey featuring 168 questions that provides a detailed report to help users easily determine their most likely constitution.: A resource website for athletes seeking to use classical homeopathy for treating and recovering from sports injuries.: A large resource website for families seeking to use classical homeopathy for treating and recovering from acute and chronic issues.: A resource website focused on homeopathic immunizations (Homeoprophylaxis - HP) to prevent vaccine injury and information on the dangers of vaccinations. : A resource website to provide resources and support for parents of children affected by Sensory Processing Disorder (SPD), also know as Sensory Integration Processing Disorder.