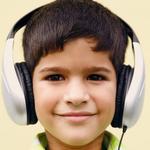 AIT At Home is an affordable and convenient educational intervention that is Certified Practitioner supervised.
AIT At Home is now available in the USA, Canada, Australia, New Zealand, the United Kingdom, Europe and many other countries!
AIT requires 10 hours of sound therapy, with 20 sessions of 30 minutes each, done 2 times daily over 10 consecutive days.
Berard AIT will efficiently help to correct hyperacute hearing and other auditory challenges using this proven protocol.
AIT has been used successfully on children and adults who are challenged with many different types of diagnoses for over 60 years.
AIT is shown to be a a remarkable and life changing educational intervention for many families.
There are more than 60+ years of clinical research and 28+ scientific studies.
Read Our Disclaimer.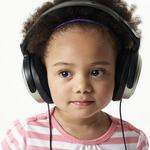 Contact Us
Complete On-line AIT Checklist
Parents: This is a MUST READ book!
Visit Our On-Line Book Store for more AIT Books
In her latest book, Dorinne S. Davis-Kalugin, an educational and rehabilitative audiologist with over 35 years experience, explains the differences between various sound therapies, how they work, and why they work.

Read All About Sound-Based Therapy and Learn: How problems with autism, Asperger's, ADHD, coordination and balance, speech impairment, Dyslexia, gross and fine motor skills development, and focus/directions relate to hearing and listening
Sound Bodies through Sound Therapy Explains:
What sound therapy really is and how it stimulates the voice-ear-brain connection

The considerations in developing a proper sequence of therapies that meets your needs

Why some therapies are more appropriate for certain listening and behavioral challenges than others.

Thorough explanations of the leading sound therapies used today -- Berard AIT (Auditory Integration Training), Tomatis®, The Fast ForWord ™ Series, The Listening Program™, Interactive Metronome®, Samonas™, Earobics™, and BioAcoustics™

The parts of the ear, how they work and how they help the body work properly

Real-life success stories of children whose lives have so greatly improved with sound therapy
These sound therapies include Berard AIT (Auditory Integration Training), Tomatis®, The Fast ForWord ™ Series, The Listening Program™, Interactive Metronome®, Samonas™, Earobics™, and BioAcoustics™.
The book has 4 sections. The first reviews the supporting scientific information. The second discusses the various sound therapies in use today. The third pulls all the information together and details the author's "Tree of Sound Enhancement Therapy®" concept. And the book concludes with a chapter of personal successes and challenges presented in various cases.
About the Author

Dorinne S. Davis, MA, CC-A, FAAA is an educational and rehabilitative audiologist with 35 years experience. She is exceptionally qualified to explain these matters as she is the only audiologist in the U.S. trained and able to deliver the full range of sound therapies available to children with learning and behavioral challenges.
Dorinne S. Davis is the President and Founder of Davis Centers, Inc. An educational and rehabilitative audiologist with 35+ years experience, Ms. Davis earned her bachelor's degree in Speech & Hearing and Speech & Drama, then her master's degree in Audiology/Deaf Education from Montclair State College in New Jersey.
Now retired from her active practice, and spending time writing Dorinne is certified in Speech Correction, Pre-School Education, Speech & Drama, Teacher of the Hard of Hearing, and Supervision by the NJ Department of Education. She is a licensed audiologist in New Jersey, Pennsylvania, and New York.
An international lecturer and author, Ms. Davis has received outstanding awards and honors, including recognition in over thirty Who's Who publications. She is also an active member of the American Speech-Language-Hearing Association, American Academy of Audiology, National Education Association, Educational Audiology Association, and the Association of International Berard Practitioners.
In 1992, she receive her Auditory Integration Training directly from Dr. Guy Berard.
Book Reviews of Sound Bodies through Sound Therapy by Dorinne S. Davis, MA, CCC-A, FAAA
Amazon Book Reviewer