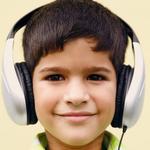 Affordable and convenient Practitioner supervised AIT At Home services are now available in the USA, Canada, Australia, United Kingdom, Europe and certain other countries.
AIT is a remarkable, life changing and efficient educational intervention with over 50 years of clinical research and 28+ scientific studies that prove its effectiveness!
AIT is efficient with a total of 10 hours, 20 sessions of 30 minutes each, done 2 times daily over 10 or 12 consecutive days. Berard AIT is a music therapy that efficiently corrects hyperacute hearing and other auditory challenges.
AIT permanently corrects auditory distortions, hyperacute hearing or painful hearing issues common to the diagnoses of ADHD, Anxiety, Auditory Processing Disorder, Autism Spectrum Disorders, Depression, Dyslexia, OCD, PANDAS / PANS, Sensory Processing Disorder, Speech and Language Delay, Vaccine Injury and other diagnoses.
Read Our Disclaimer.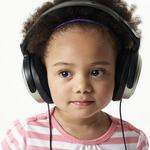 Behavioral Improvements and Calmer After AIT
Testimonial by the Parent of an aggressive, hyperactive boy who completed Berard AIT.
Reprinted by permission.
"No more aggressive behavior."

"Everyone up here is amazed at the change in Callum, he is so calm now and more aware of what is going on around him.
No more aggressive behavior. He has been at school now full time since May and enjoying every minute.
He took part in the school concert last week and was very good. It is like having a different child. There are no words to express the gratitude we feel for the help you have given Callum."