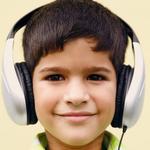 Affordable and convenient Practitioner supervised AIT At Home services are now available in the USA, Canada, Australia, United Kingdom, Europe and certain other countries.
AIT is a remarkable, life changing and efficient educational intervention with over 50 years of clinical research and 28+ scientific studies that prove its effectiveness!
AIT is efficient with a total of 10 hours, 20 sessions of 30 minutes each, done 2 times daily over 10 or 12 consecutive days. Berard AIT is a music therapy that efficiently corrects hyperacute hearing and other auditory challenges.
AIT permanently corrects auditory distortions, hyperacute hearing or painful hearing issues common to the diagnoses of ADHD, Anxiety, Auditory Processing Disorder, Autism Spectrum Disorders, Depression, Dyslexia, OCD, PANDAS / PANS, Sensory Processing Disorder, Speech and Language Delay, Vaccine Injury and other diagnoses.
Read Our Disclaimer.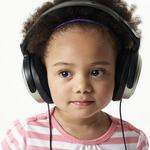 Legal Disclaimer For The AIT Institute
Contact Us
Complete On-line AIT Checklist
All information provided on the AIT Institute website is for EDUCATIONAL purposes only.

All content on this website is in no way intended as a substitute for professional and/or medical care.

All information is an adjunct to, not a substitute for the expert and professional advice of your physician, psychologist, therapist or other health care practitioners and/or medical treatment.

The AIT Institute and publisher are not responsible for any loss, damage or injury caused, or alleged to caused by the information contained in this website or for the misuse of this information. Please always seek the advice of a licensed medical professional for a medical diagnosis.

Any AIT Practitioners listed on the AIT Institute web site are independent contractors, not employees of the AIT Institute. Any AIT Practitioner being listed on the website does NOT constitute an endorsement by the AIT Institute, it's Director, the publisher and/or any affiliates. There is NO PROMISE, GUARANTEE OR IMPLICATION WHATSOEVER made that any AIT Practitioners is/are an "expert" in treating any type of Autistic Spectrum Disorders (ASD), or any other type of medical, neurological, emotional or behavioral conditions.

AIT Practitioners listed on this website include professionals from various locations and backgrounds. Some of Practitioners are licensed audiologist, speech and language pathologists, occupational therapists, psychologists, credentialed educators, and other professionals trained and credentialed in their field of expertise.

Please diligently question and seek listed AIT Practitioner's credentials and expertise with treating special needs children.

It is the sole the responsibility of each AIT Practitioner to keep all of their information provided current.

Parents may review the list credentials required to become a certified Berard AIT Practitioner.

Berard AIT is an education, non-medical intervention and it is not regulated by the government and no licensing is offered.

If you are seeking a medical diagnosis, consult with a licensed medical professional.