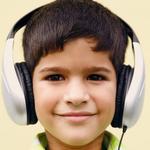 Affordable and convenient Practitioner supervised AIT At Home services are now available in the USA, Canada, Australia, United Kingdom, Europe and certain other countries.
AIT is a remarkable, life changing and efficient educational intervention with over 50 years of clinical research and 28+ scientific studies that prove its effectiveness!
AIT is efficient with a total of 10 hours, 20 sessions of 30 minutes each, done 2 times daily over 10 or 12 consecutive days. Berard AIT is a music therapy that efficiently corrects hyperacute hearing and other auditory challenges.
AIT permanently corrects auditory distortions, hyperacute hearing or painful hearing issues common to the diagnoses of ADHD, Anxiety, Auditory Processing Disorder, Autism Spectrum Disorders, Depression, Dyslexia, OCD, PANDAS / PANS, Sensory Processing Disorder, Speech and Language Delay, Vaccine Injury and other diagnoses.
Read Our Disclaimer.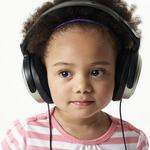 Adult AIT Success Story:
An AIT Practitioner's Personal Success Story!
Testimonial by Asia Batchelor, AIT Practitioner, Sacramento, CA about her own experience with AIT.
Reprinted by permission. March 2016.
Contact Us
Complete On-line AIT Checklist
"As an adult I always thought that I had symptoms of ADD. Even though I have a masters degree, I learned through reading and doing - I could not follow lectures or pay attention during meetings because it was so hard to concentrate. My house was usually a mess. I had to consciously tell myself to close drawers and cabinets after opening them. I knew I had an issue when my two-year old son straightened the magazines under the coffee table after I rifled through them to find something and left them in a mess.
After I went through the AIT provider training I thought that I had better try the program out on myself before implementing it with the children at my pediatric clinic. After only five days the results were astounding. My brain worked like a laser beam. I could concentrate so well that it was almost like I knew what people were going to say before they said it. My house was suddenly immaculate. I was shocked when I found myself closing a drawer without thinking about it. Papers got filed, closets got cleaned...all without undue effort.
The benefits have lasted for years. I have given myself "tune ups" twice over the years and have made progress each time when I feel my concentration skills starting to wane. While I have done AIT with many children I really find that children with ADD get the most benefit This is an amazing program when used with the right individuals."