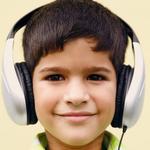 AIT At Home is an affordable and convenient educational intervention that is Certified Practitioner supervised.
AIT At Home is now available in the USA, Canada, Australia, New Zealand, the United Kingdom, Europe and many other countries!
AIT requires 10 hours of sound therapy, with 20 sessions of 30 minutes each, done 2 times daily over 10 consecutive days.
Berard AIT will efficiently help to correct hyperacute hearing and other auditory challenges using this proven protocol.
AIT has been used successfully on children and adults who are challenged with many different types of diagnoses for over 60 years.
AIT is shown to be a a remarkable and life changing educational intervention for many families.
There are more than 60+ years of clinical research and 28+ scientific studies.
Read Our Disclaimer.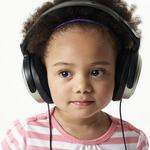 AIT On-Line Checklist Instructions
We are the #1 Provider of Affordable and Convenient AIT At Home Services!
We now offer FREE access to our Online AIT Checklist!
(The normal cost is $25 per use.)
Contact Us for a your free one-time use link.

Supervised At Home AIT Sessions:

AIT Sessions consist of 20 half hour sessions (10 hours) of 30 minutes each, done twice a day, over 10 or 12 consecutive days. This affordable service is available in throughout the USA, Canada, Australia, New Zealand, the United Kingdom, Europe and English speaking families in other countries.
Affordable AIT At Home uses our equipment for 14 days and is completed in the home environment. Family discounts are also offered. Contact us for more information and to schedule your AIT!
The AIT Checklist is for EDUCATIONAL INFORMATION ONLY and is NOT a diagnosis of any type. Once submitted, your AIT Checklist will be scored immediately. You will be provided a numeric score on the likely candidacy for the person with auditory issues that may benefit from Berard AIT services. We suggest you set aside about 10 minutes to complete all 76 questions.
You must complete all Client Information and answer all questions accurately for scoring.

If answering a question "YES", and there is an explanation box requested, it must also be completed.

Your answers are private and confidential and will be automatically scored upon submission.

After submission, you will receive a detailed report by email promptly with all your scored questions.

You must select YES to the last question if you want to have us contact you about questions you have about AIT or proceeding with scheduling AIT services.
Adult Use Of AIT Checklist: The Checklist may be completed for candidates of any age seeking possible AIT services. If you are using this an adult, please complete all questions to the best of your ability, based on your current situation.
Types Of Questions
The AIT Checklist covers areas that relate to auditory processing dysfunction for which AIT services will help significantly.

Questions include typing in a field, answering 'Yes' or 'No' type questions or making a selection.

The 76 questions in the AIT Checklist are in these categories, in this order:

General Information & Medical Background

Bio-Medical Issues

Response To Sound Stimulus

Attention and Focus Issues

Behavioral Issues

Speech and Language

Other Areas of Concern (you can specify answers in detail)
Click here to view a partial sample of the AIT Checklist (Part 1of 7 sections)

You may also access the AIT Checklist Now With Payment.

There is a $25.00 processing fee per AIT Checklist submitted.

This fee helps to support the AIT Institute project our outreach efforts and this extensive website that provides parents and professionals worldwide with many free on-line resources.

Your AIT Checklist payment is non-refundable once made.

After your payment is made in Paypal, your screen will look like the image below.

Once you see this image, you must click on the link
"Return to AIT Institute".

You will be immediately redirected to a link to complete the AIT Checklist on-line.

Please make your $25.00 USD processing payment now via Paypal.
You may pay using a Paypal account or credit card.

Thank you.