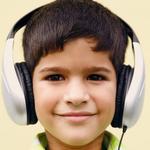 AIT At Home is an affordable and convenient educational intervention that is Certified Practitioner supervised.
AIT At Home is now available in the USA, Canada, Australia, New Zealand, the United Kingdom, Europe and many other countries!
AIT requires 10 hours of sound therapy, with 20 sessions of 30 minutes each, done 2 times daily over 10 consecutive days.
Berard AIT will efficiently help to correct hyperacute hearing and other auditory challenges using this proven protocol.
AIT has been used successfully on children and adults who are challenged with many different types of diagnoses for over 60 years.
AIT is shown to be a a remarkable and life changing educational intervention for many families.
There are more than 60+ years of clinical research and 28+ scientific studies.
Read Our Disclaimer.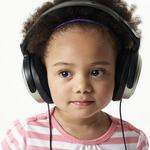 "The Sound of A Miracle: A Child's Triumph Over Autism"
by Annabel Stehli
Contact Us
Complete On-line AIT Checklist
Auditory Integration Training Book Review
Parents: This is a MUST READ book!
Visit Our On-Line Book Store for more AIT Books
Book Review for The Sound of a Miracle:

The Sound of a Miracle is Annabel Stehli's riveting story of her daughter Georgiana's triumphant progress from autistic and functionally retarded to gifted. When mothers from all over the country contacted Annabel and told her their stories, she put them in touch with one another, forming The Parent's Network, and inspired them to do as she had done: Defy the negative prognoses of the experts and fight for their children with Autism, Pervasive Developmental Delay (PDD), Attention Deficit Disorder (ADD) and Central Auditory Processing Disorder (CAPD), Dyslexia, and Fetal Alcohol Syndrome.
In curing Georgie's painful hearing, her most distressing symptom, a new intervention called auditory training made it possible for her to enjoy communication and to excel academically. There are many Georgies now, ready to take their place among their peers without a label, with a future as bright as any child's. The interest sparked by The Sound of a Miracle resulted in the founding of what is now The Georgiana Institute, the validation of auditory training as a thoroughly researched treatment modality, and its availability worldwide.

First published in hardcover by Doubleday in 1991, this book was a Literary Guild Alternate Selection, and has been translated into Chinese, Dutch and German. It has also been condensed and published in The Reader's Digest, and acquired by numerous public libraries. Currently in its fifth printing, it is sold in trade paperback by the Institute and in bookstores.

The Sound of a Miracle has been reviewed and publicized on 20/20, Larry King, and Sally Jessy Raphael and numerous times on cable and radio as well as in print. It is also the highlight of discussions and workshops given at conferences across the country.
Reviews of "Sound of a Miracle"
"Stehli's is a powerful story of courage, hope and determination" - Library Journal (Highly Recommended)


". . . pinions the reader to the page. Stehli ... keeps up a rattling pace, has a convincing ear fro dialogue and a vivid way with description." - Rachel Billington, London Sunday Times


"Stehli's revelations, especially her insights into battling the medical community, are invaluable for any parent of a child with a physical or psychological disorder." - Booklist (starred review)


"If you have ever been tempted to give in to despair, read this true story. It will inspire you to be braver than you ever thought possible. Because miracles can happen." - Literary Guild (Alternate Selection)


" ... very readable. She [Stehli] has the ability to walk through her pages as a real person so that the reader reacts with her, thinks with her, and certainly feels with her. She has the gift of writing. " - Norman Vincent Peale


"Well written and incredibly moving, the book shows that you should fight for what you believe is right for your child." - Parents Magazine (U.K.)