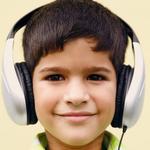 Affordable and convenient Practitioner supervised AIT At Home services are now available in the USA, Canada, Australia, United Kingdom, Europe and certain other countries.
AIT is a remarkable, life changing and efficient educational intervention with over 50 years of clinical research and 28+ scientific studies that prove its effectiveness!
AIT is efficient with a total of 10 hours, 20 sessions of 30 minutes each, done 2 times daily over 10 or 12 consecutive days. Berard AIT is a music therapy that efficiently corrects hyperacute hearing and other auditory challenges.
AIT permanently corrects auditory distortions, hyperacute hearing or painful hearing issues common to the diagnoses of ADHD, Anxiety, Auditory Processing Disorder, Autism Spectrum Disorders, Depression, Dyslexia, OCD, PANDAS / PANS, Sensory Processing Disorder, Speech and Language Delay, Vaccine Injury and other diagnoses.
Read Our Disclaimer.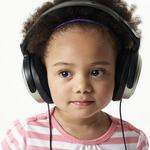 Hearing Equals Behavior Updated and Expanded
by Guy Berard, MD and Sally Brockett, M.A.
Contact Us
Complete On-line AIT Checklist
Parents: This is a MUST READ book!
Visit Our On-Line Book Store for More AIT Books
Ordering At Our Books Store at: https://astore.amazon.com/aitinstitute04-20
About This New Book

If you are a parent or teacher working with individuals who struggle to process auditory and sensory information, you will find that this book offers new understanding of these problems, and most importantly, explains the intervention called Berard AIT.

This 10-hour training program reorganizes the dysfunctional auditory and sensory center so the brain no longer gets overloaded with confusing information.

Dr. Berard recognized that the evaluation process should not stop once hearing impairment is ruled out. The focus should turn to how the individual hears. Are there distortions, timing delays, misperceptions, sequencing problems? These disruptions will interfere with processing until the auditory system is reorganized and balanced.

Hearing Equals Behavior: Updated and Expanded is an important addition to the small collection of resource books that focus on auditory processing problems and associated learning and behavior difficulties. This 300-page book explains the concepts underlying Dr. Berard's method and how he developed his retraining program through years of detailed clinical observations. Professionals familiar with Berard AIT recommend his program for those struggling with learning and behavior.


Front Book Cover



Back Book Cover

Book Reviews

"Some of the greatest discoveries in medicine emerge not from basic research!, but from astute clinical observation, hypothesis generation, and refinement of the therapeutic technique without necessarily being able to fully scientifically explain the success of the treatment. Acupuncture is a prime example and Dr. Berard's work on AIT is another.

Sally Brockett's wonderfully updated edition of Dr. Berard's pioneering book is a superb resource for parents, teachers, and clinicians wanting to better understand how AIT can be an important intervention for individuals with learning and behavioral disorders, particularly disorders on the autism spectrum."

Paul Millard Hardy, MD Behavioral Neurologist

"As pediatricians caring for children with autism, we are often looking for interventions that can truly impact the lives of our patients. Auditory Integration Training is certainly one of them. "Hearing Equals Behavior", Sally Brockett's updated and expanded edition of Dr. Berard's work, explains how a new world can open up for a child or adult when listening and learning turn on. The clinical cases and parent reports of success with children with dyslexia, autism and depression are particularly inspiring. And as a clinician always trying to find out why something works, the extensive discussion of the theories behind AIT is fascinating. For anyone dealing with chronic neurological or developmental illness, I would strongly recommend reading this book and considering AIT."

Nancy O'Hara, Developmental Pediatrician, Wilton, CT

Hearing Equals Behavior: Updated and Expanded provides the reader current information on the impact of Berard AIT on sensory modulation and behavior, as well as the affect of Berard AIT on the auditory and visual system.

The Berard method of AIT is regarded as the most effective approach available for enhanced listening skills, language, learning, and sound tolerance. Pre- and post-test data is included to demonstrate the types of improvements that may be observed after this 10-day retraining program. This book will enable readers to understand how listening and learning can "switch on" when the auditory system is rebalanced and functioning effectively.