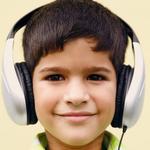 AIT At Home is an affordable and convenient educational intervention that is Certified Practitioner supervised.
AIT At Home is now available in the USA, Canada, Australia, New Zealand, the United Kingdom, Europe and many other countries!
AIT requires 10 hours of sound therapy, with 20 sessions of 30 minutes each, done 2 times daily over 10 consecutive days.
Berard AIT will efficiently help to correct hyperacute hearing and other auditory challenges using this proven protocol.
AIT has been used successfully on children and adults who are challenged with many different types of diagnoses for over 60 years.
AIT is shown to be a a remarkable and life changing educational intervention for many families.
There are more than 60+ years of clinical research and 28+ scientific studies.
Read Our Disclaimer.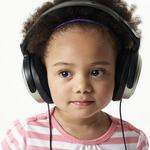 Dancing in the Rain: Stories of Exceptional Progress by Parents of Children with Special Needs
by Annabel Stehli
Contact Us
Complete On-line AIT Checklist
Parents: This is a MUST READ book!
Visit Our On-Line Book Store for more AIT Books
Auditory Integration Training Book Review
Book Review for Dancing in the Rain: Stories of Exceptional Progress by Parents of Children with Special Needs:

Dancing in the Rain is a guide to the world of learning disabilities, developmental delay and autism.

An inspiring and riveting selection of stories, they are written with candor and intelligence by the parents of children with special needs and edited by Annabel Stehli. This is a comprehensive, fully indexed collection of twenty two case histories of children with special needs that include Attention Deficit Disorder (ADD/ADHD), dyslexia, hyperlexia, Pervasive Developmental Delay (PDD), communication delay, central Auditory Processing Disorder (APD or CAPD), fetal alcohol syndrome, and autism (ASD).

Individualized treatments such as Auditory Integration Training, vision therapy, behavior modification (Lovaas, OPTION), and nutritional intervention are pursued and found to be successful strategies that work.

"How I wish a book like this had been available when my daughter was first diagnosed. It would have made all the difference," says Annabel Stehli.

Annabel Stehli has written other books about raising children with special needs, including The Sound of a Miracle: A Child's Triumph Over Autism and Sound of Falling Snow Children's Stories of Recovery from Autism and Related Disorders.
Reviews of Dancing in the Rain Stories of Exceptional Progress by Parents of Children with Special Needs by Annabel Stehli
"COMPELLING...HEARTWARMING...INSPIRING...these true stories are a MUST-READ for parents of young children with Attention Deficit Disorder, Pervasive Developmental Delay, Autism and related disorders."
Juliana Kurtz "The Advocate", Autism Society of America

"A wonderful contribution to literature, to the field, and to parents, teachers, researchers... an inspiring work."
Donna Geffner, Ph.D., Audiologist and Researcher, St. Johns University, Jamaica, NY

"Written by families for families, professionals will also find Dancing in the Rain enormously helpful."
Beverly Hall, M.A., CCC/SLP, Auditory Training Institute, Henderson, TX

"Dancing in the Rain is excellent."
Guy Berard, M.D., Otolaryngologist, Annecy, France

"...a wonderful book"
William C. Crook, M.D., American Academy of Pediatrics, author of The Yeast Connection