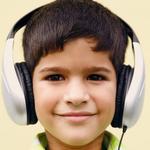 AIT At Home is an affordable and convenient educational intervention, done through a Certified AIT Practitioner and is available in the USA, Canada and other countries.
AIT requires 10 hours of sound therapy, with 20 sessions of 30 minutes each, done 2 times daily over 10 consecutive days. This listening therapy done from home helps to correct hyperacute hearing and other auditory challenges
AIT has been used successfully on children and adults with many different diagnoses for over 60 years. AIT has shown remarkable results as a life changing educational intervention for many families. There are more than 60+ years of clinical research and 28+ scientific studies on AIT.
Read Our Disclaimer.