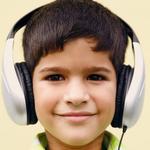 Affordable and convenient Practitioner supervised AIT At Home services are now available in the USA, Canada, Australia, United Kingdom, Europe and certain other countries.
AIT is a remarkable, life changing and efficient educational intervention with over 50 years of clinical research and 28+ scientific studies that prove its effectiveness!
AIT is efficient with a total of 10 hours, 20 sessions of 30 minutes each, done 2 times daily over 10 or 12 consecutive days. Berard AIT is a music therapy that efficiently corrects hyperacute hearing and other auditory challenges.
AIT permanently corrects auditory distortions, hyperacute hearing or painful hearing issues common to the diagnoses of ADHD, Anxiety, Auditory Processing Disorder, Autism Spectrum Disorders, Depression, Dyslexia, OCD, PANDAS / PANS, Sensory Processing Disorder, Speech and Language Delay, Vaccine Injury and other diagnoses.
Read Our Disclaimer.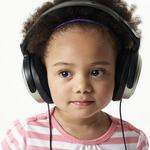 Concentration Improvements with Auditory Integration Training
Testimonial by the Parent of a boy who completed AIT at two different times, both with improvements.
Reprinted by permission.
"We are delighted to say that he has improved significantly in so many areas."
"This was Thomas's second course of treatment and we weren't sure how much he would benefit from it.
We are delighted to say that he has improved significantly in so many areas.
This has been noticed not just by us but the school have also noticed a remarkable change in his concentration span and co-operation/tolerance level."