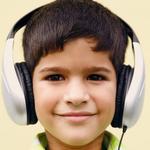 AIT At Home is an affordable and very convenient educational intervention that is practitioner supervised.
AIT At Home is now available in the USA, Canada, Australia, New Zealand, the United Kingdom, Europe and many other countries!
AIT requires 10 hours of sound therapy, with 20 sessions of 30 minutes each, done 2 times daily over 10 consecutive days.
Berard AIT will efficiently correct hyperacute hearing and other auditory challenges using this proven protocol.
AIT has been used successfully on children and adults who are challenged with many different types of diagnoses.
AIT has been demonstrated to be a highly effective as a remarkable and life changing educational intervention.
There are more than 60+ years of clinical research and 28+ scientific studies.
Read Our Disclaimer.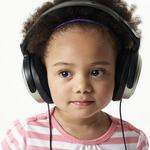 Before-and-After Central Auditory Processing Test Results For AIT:
A Clinical Retrospective Study
Read more clinical research on AIT
Contact Us
Complete On-line AIT Checklist
Download PDF of this paper here.
written by Judith W. Paton, MA, FAAA
400 North San Mateo Drive, Suite 1
San Mateo, CA 94401 USA
Presented March 21, 2015 Berard Memorial Conference
This paper addresses a long-researched and commonly used central auditory processing tests offer a more objective way of confirming and quantifying the success of Auditory Integration Training than do observations and questionnaires.
This presentation by an audiologist specializing in central auditory processing disorders (CAPD or APD) – or the "brain part of hearing" – shows the changes in central auditory processing test scores between pre-and post-AIT evaluation.
Implications of these changes for daily life and as guides to other types of therapies are discussed.