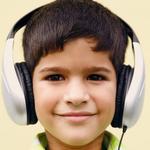 AIT At Home is an affordable and very convenient educational intervention that is practitioner supervised.
AIT At Home is now available in the USA, Canada, Australia, New Zealand, the United Kingdom, Europe and many other countries!
AIT requires 10 hours of sound therapy, with 20 sessions of 30 minutes each, done 2 times daily over 10 consecutive days.
Berard AIT will efficiently correct hyperacute hearing and other auditory challenges using this proven protocol.
AIT has been used successfully on children and adults who are challenged with many different types of diagnoses.
AIT has been demonstrated to be a highly effective as a remarkable and life changing educational intervention.
There are more than 60+ years of clinical research and 28+ scientific studies.
Read Our Disclaimer.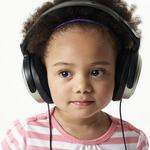 Auditory Processing Disorder, Sensory Processing Disorder
After Berard AIT: Dramatic Improvements!
Testimonial written by the mother of a 7 year old boy diagnosed with Auditory Processing Disorder and Sensory Processing Disorder.
Reprinted by permission. December 2004.
"Our son's hypersensitivity to noise improved dramatically after doing AIT even at the midpoint, which was after only 10 out of the 20 sessions. AIT worked! It is the most effective therapy for hyperacute hearing and gave us the fastest results."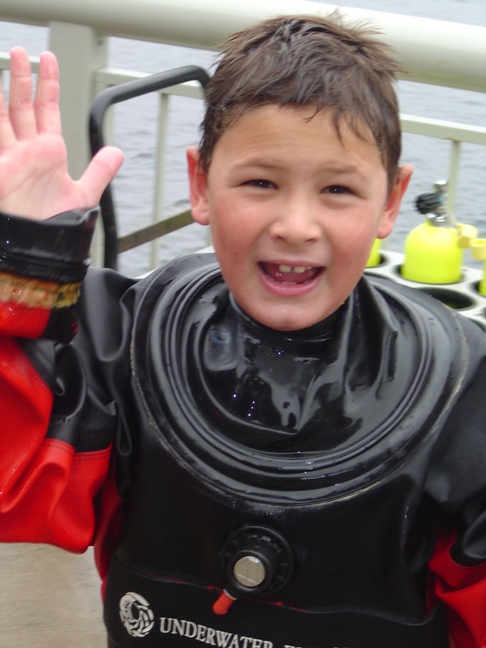 Our Son's AIT Story
"A month before our son turned 7, in addition to a sensory processing disorder diagnosis, he was also diagnosed with Auditory Processing Disorder (APD) by a well known audiologist in our state who was a specialist in APD.

Sadly, we understand now in clear hindsight that both these diagnosis were related to the severe damage caused to his auditory system and brain functions, due to the antibiotics he was prescribed and the toxic heavy metals, including mercury and aluminum, that are found in the many childhood vaccinations that he received from our pediatrician.

We knew NOTHING at the time as new parents about the dangers of vaccines and were not given any information or provided any type of informed consent. Our pediatrician also carelessly and irresponsibly gave several vaccines, all on the same day, prior to the normal scheduled time and while our child was not well.

We followed blindly what the pediatrician told us to do until we saw things unraveling. And then it was up to us to fix it.

AIT was the recommendation of the audiologist and we heard about it from a mom who has had success with AIT.

As soon as we heard about AIT, we were convinced it could do no harm and would very likely benefit his auditory processing issues, quickly.

We immediately scheduled Berard AIT that same month, beginning in October 2004.

His treatment was simple and painless and involved him calmly sitting and listening to filtered music played from the AIT system while wearing a pair of high quality headphones for 30 minutes, 2 times per day. There was a minimum of 3 hours in between the sessions.

I (his mother) took him out of school to make the sessions easier and got a babysitter for his younger sibling who was a toddler at the time. We used that time between sessions to spend with him doing something, just the two of us - which was nice and made the idea of AIT more "fun" for him.

He had 20 sessions of AIT over 12 days with a weekend in between sessions 10 and 11 (day 5 and day 6). Some families do AIT in 10 days, but we finished in the required 12 or less.

I was glad we decided to take him out of school to simplify his and our schedules and so that we could focus on his AIT treatment for those days, without school or other social activities.

Our son finished his 20th AIT treatment, the day after he turned 7 years old.

AIT turned out to be the best birthday gift of his life!
Our Results Immediately After AIT Were Dramatic!
Our son's hypersensitivity to noise improved dramatically after doing AIT even at the midpoint, which was after only 10 out of the 20 sessions.

Within a few weeks of finishing AIT, we have already documented so many positive emotional, academic and social improvements to date, including:

dramatically improved cooperation and cheerfulness

a consistently better mood

improved expressive language

improved attention

better school performance

improved handwriting

increased reading level ability

faster response time

more appropriate classroom participation

better self-regulation

better over-all social maturity

Our son also has greatly reduced his remaining sensory symptoms and behaviors since AIT. He is generally much calmer and less "sensory seeking" in proprioceptive and vestibular areas. He no longer exhibits the sensory behaviors that included tactile defensiveness and a high need for oral stimulation. After about one most from finishing AIT, we saw even more changes.

The experienced audiologist that we had consulted regarding his shifts after AIT sessions was impressed with his progress and told us that we could expect these auditory shifts were "very significant".

She said these changes would be permanent and would last as long as we did not allow him use headphones for listening to music but that books on tape or language tapes would be allowed.
School Testing Before and After AIT
When he was tested two weeks prior to AIT by his public school for phonemic awareness, he scored very low, in only the 30% range. (A phoneme means the distinct units of sound that distinguish one word from another, for example p, b, d, and t in the English words like in the words pad, pat, bad, and bat.)
Two weeks after starting AIT, having missed the 10 days of public school to do this intervention, he was re-tested by his school and scored now in the 70% range for phonemic awareness. (Amazing!! As you may imagine, sadly, at our own local school district, none of the staff or teachers there had even heard of Auditory Integration Training - or sensory processing disorder at that time...and they asked us "Wow - what did you do??")
We were advised the full impact of AIT will take six months to one year and that these positive changes would continue to manifest themselves. Considering the improvements we've already seen, we are thrilled with the possibility that even more may be forthcoming! But for us as parents, as importantly, our bright and curious boy was better. He had already suffered in his young life so much and tolerated auditory assaults from hypersensitive hearing. Now that this has been fixed, we notice that he also has better self-esteem since completing AIT.
Our son's results are well in line with the positive results with AIT documented in the 28 clinical studies done by the Autism Research Institute on Berard AIT. Bottom line for us: AIT works! AIT was without any doubt the most effective therapy for hyperacute hearing. We had spent many, many months researching other therapies for APD and SPD, exhausting ourselves, depleting finances and draining our family's energy on other interventions, assessments, evaluations and therapies for healing our son using other medical professionals in the process. AIT was our solution - it worked well and it worked fast.
If you are reading this article, you have come to the right website. We recommend that any family whose child has with issues that AIT can address - including auditory processing, autism, sensory issues and who is interested in Berard AIT to learn more about it - you will never regret it!
Post AIT Update Twelve Years After AIT, Summer 2016 After High School Graduation and College Bound

"His hearing is still perfect. There are no auditory issues since we did AIT almost 13 years ago. Our son is now is 6' 7" and 225 pounds of strength, focus, health and vitality! He has also used homeopathic medicine exclusively now throughout his life. There have been no further vaccinations since age 4, no suppressive medications, no prescription drugs. He has only used homeopathy and nutritional supplements since he 6 years old.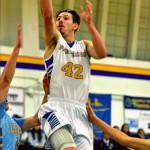 His high school career included being an honor student all 4 years. He was an active member of the campus high school Christian club. He became a focused, powerful and dedicated athlete. He played varsity basketball all four years of high school and was the Team Co-captain for two years and was named the "Most Valuable Basketball Player" both his junior and senior year. He also played on several NJB and AAU basketball competitive basketball teams for 6 years.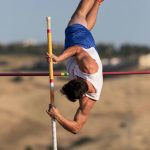 He was named "Athlete of Year" both his junior and senior year for the high school. He played on the volleyball team for two years. All his coaches loved his work ethic and his drive and ambition to always achieve the best he could, in all circumstances. He ran track and field his junior and senior year, including relay events, hurdles, shot put and competing at the CCS finals for pole vaulting. He was also named the "Most Valuable Track Athlete" for the Track and Field team his senior year.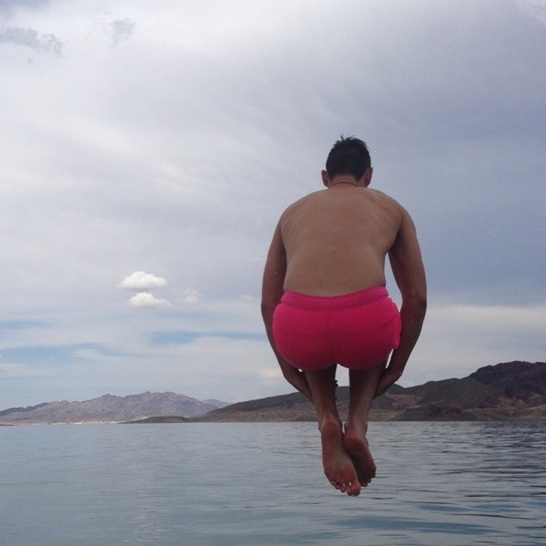 Our son remains an early riser, loves the outdoors, is a mountain and road biker, a hiker, an excellent snow and water skier, plus a rock climber and surfer. He became a creative chef who understands that value of home cooked, whole foods and good nutrition. He still uses homeopathy on a regular basis for acutes and sports injuries and has learned to prescribe for friends, too.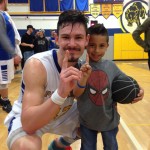 He is fun - and funny - and kids love him! His passion is doing and teaching sports and he has turned his passion into working as a Coach in summer basketball camp programs, including working with children with learning differences and autism.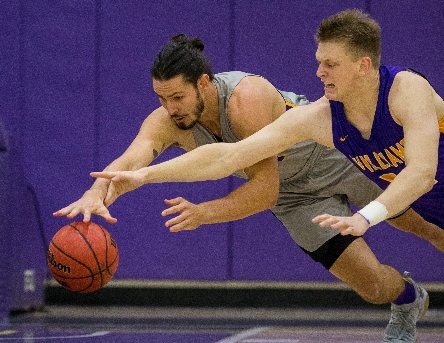 Our son is now in college at a Christian university in southern California. He has played two years college basketball while he studies for a Bachelor's degree with an emphasis on childhood education.
During his college summers he has worked an an outdoor sports counselor with Avid4Adventure. He teaches children of all ages the challenge and enjoyment of outdoor sports in a summer camp. This includes supporting and nurturing those with special needs. He is a creative soul, a traveler, a devoted son, a dutiful brother and a natural leader. He has learned to expand his capacity for kindness and to support those who are much less fortunate than himself."
His name translates to me mean "bringing light" and his future is bright!
AIT was the first light that showed us the way on his path.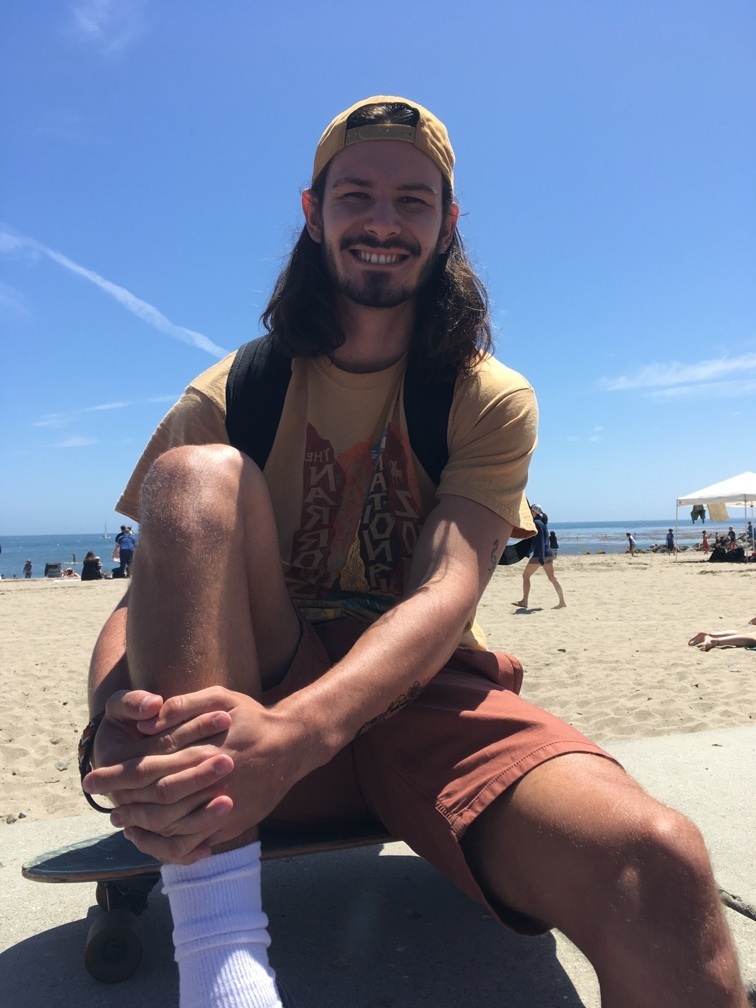 Summer 2018 after 3 weeks travel to Thailand where he got his scuba certification.

"God has blessed him beyond measure - and us, as his parents and family on our amazing journey
...that started with AIT!"